By jingleauto |
16
August 2023 |
0
コメント
The Power of an Electric Tailgate for Haval Jolion
Are you tired of struggling to open and close your car's tailgate? If your Haval Jolion doesn't come with an electric tailgate, it can be a significant inconvenience. Luckily, Jingle electric tailgate has got you covered. With over 300 popular car models equipped with electric tailgates, there's no doubt that it's become a game-changer for car owners. Keep reading to learn about the power of an electric tailgate for your Haval Jolion.
1. Better Accessibility
With an electric tailgate, gone are the days when you had to juggle shopping bags to open the tailgate manually. The electric tailgate from Jingle makes it effortless to open or close your car's tailgate. A simple press on a button on your remote or nearby the tailgate, and it opens/shuts by itself.
Having a hands-free, automatic tailgate is perfect when you have both your hands full. The ease of accessibility of the electric tailgate from Jingle is incomparable to manually opening the tailgate.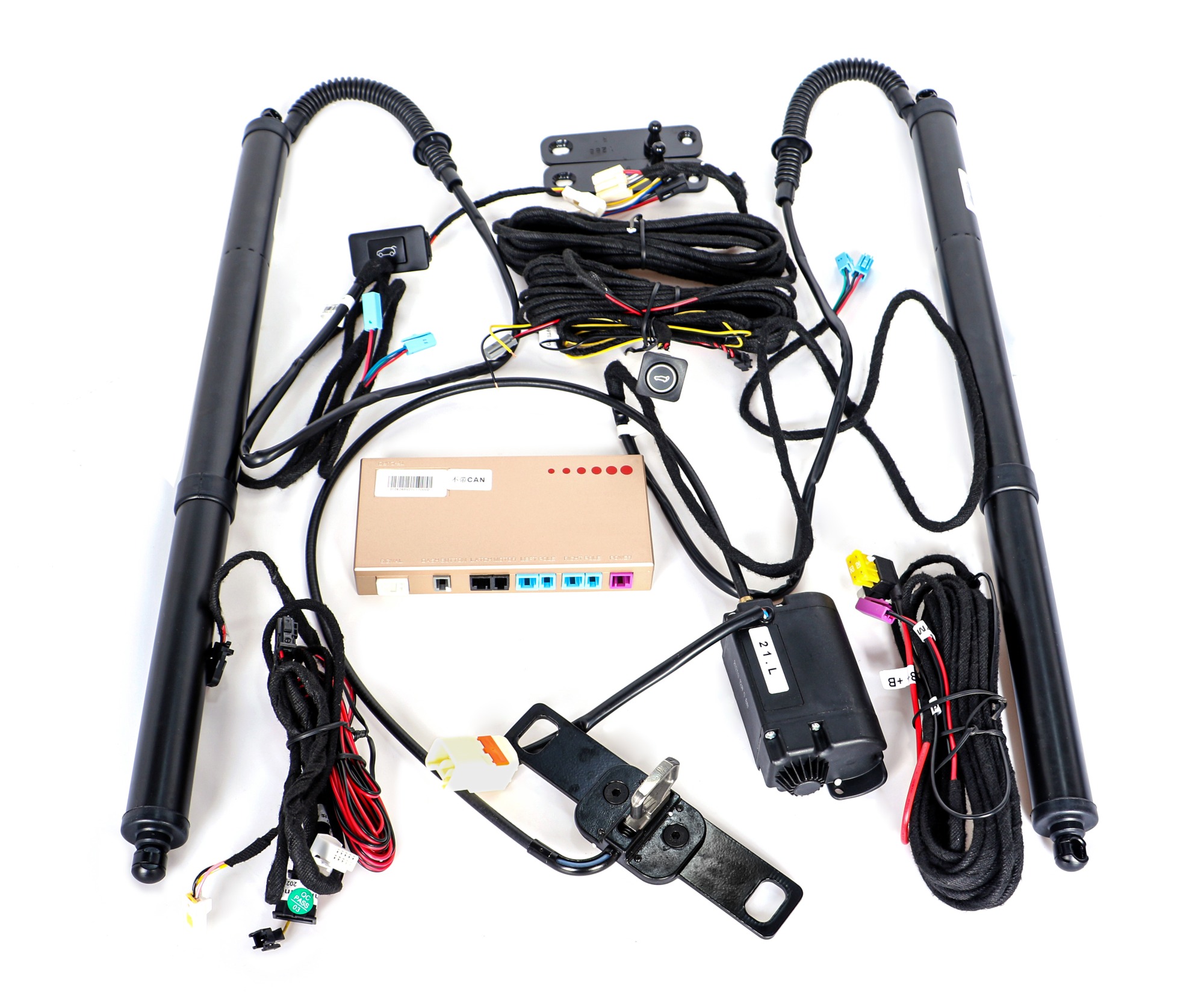 2. Time-Saving Feature
Another significant advantage of the electric tailgate is that it saves time. Haval Jolion owners can now spend less time opening and closing the tailgate and more time doing other essential things. Jingle Electric tailgate utilises the double pole upper suction design, which provides excellent support for the tailgate. The quick and efficient movement of the electric tailgate means that you can open and close your tailgate in no time.
3. Security and Convenience
The electric tailgate system helps to improve the security of your car through its smart operation system. Jingle electric tailgate has an anti-pinch function and can detect obstacles that block its movement, preventing damages. Furthermore, since it only opens when you press the button, it ensures that no one can quickly get into your trunk when you're not looking. With this convenience and peace of mind, you can rest assured that your car is secure.
4. Easy to Install
The electric tailgate system from Jingle is quick and easy to install. It doesn't require any alteration to the structure of your vehicle. Therefore, it's easy to remove, and you can return your car to its original factory setting effortlessly. If for any reason, you want to remove the electric tailgate system, you can simply unplug it from the power source and remove it. With minimal, alteration needed, you can have your electric tailgate installed in no time.
5. Cost-Effective
Lastly, the electric tailgate system from Jingle is an excellent investment. With its durability, reliability, and functionality, you can make sure that it's worth the investment. It adds value to your car, making it more attractive to potential buyers, should you decide to sell it in the future. Also, it's cost-effective as it's easy to install and maintain, and it not only saves you time and effort but also adds to your overall safety.
In conclusion, having an electric tailgate system from Jingle is a great way to improve your Haval Jolion. It adds functionality, convenience, and most of all, saves you time. You'll never go back to a manual tailgate once you've installed one. If you're ready to install an electric tailgate system in your Haval Jolion, contact Jingle Auto today. You can call them at +8613662705638 or email at [email protected].
返信を残す
あなたのメールアドレスは公開されません。必須フィールドがマークされています。 *