By jingleauto |
13
September 2023 |
0
コメント
Electric Tailgate: The New Convenience for Car Owners
As advancements in technology are made, the automobile industry is not left out. One significant change is the introduction of the electric tailgate, which is gradually becoming a standard feature in modern cars. With the ability to open and close a car's tailgate using a smart key or a foot sensor, more car owners are now opting for this convenience.




This blog post aims to discuss the concept of the electric tailgate and its benefits, how it works, and some of the popular models that car enthusiasts should consider.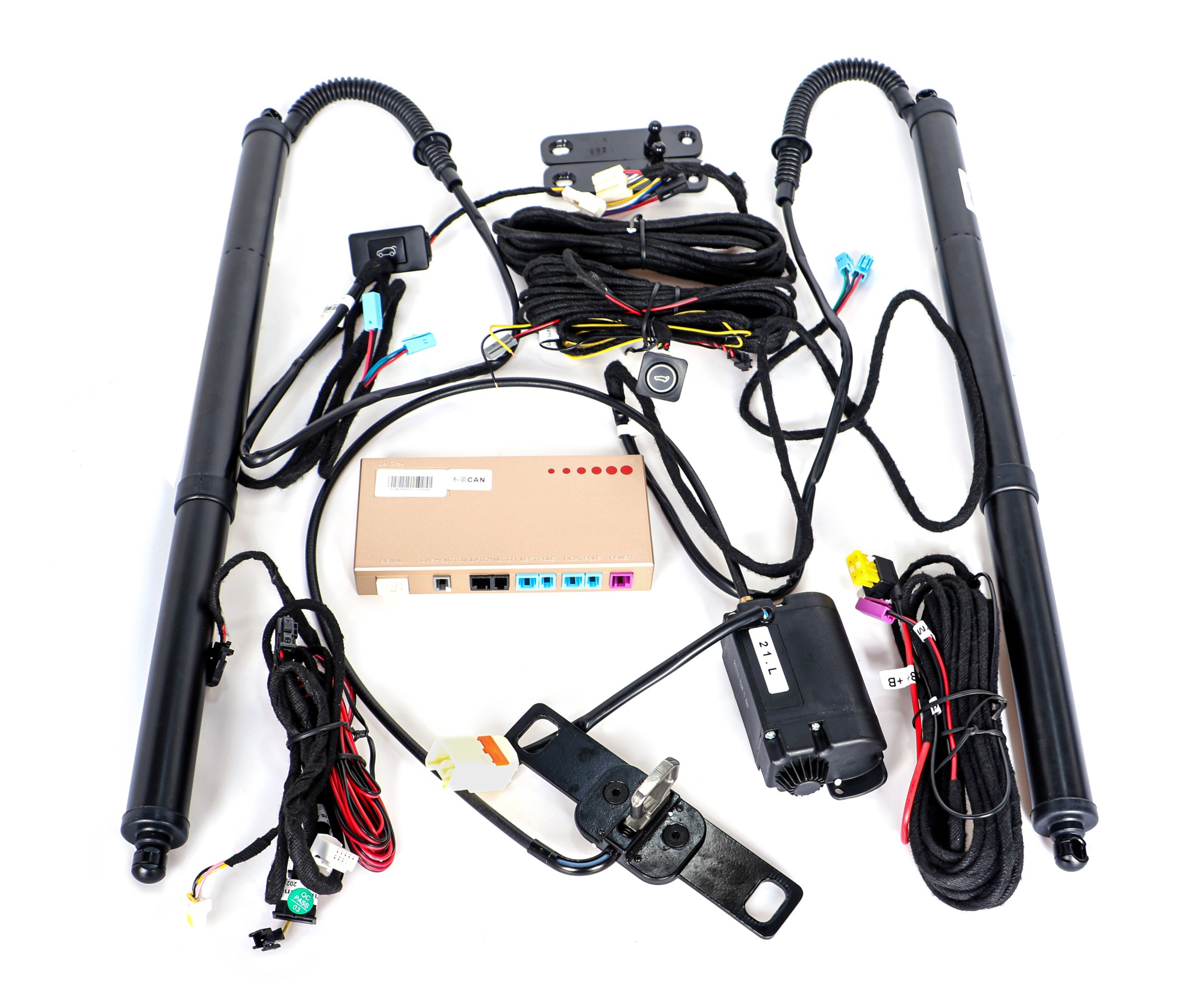 1. Definition and Benefits
An electric tailgate is a car mechanism that can open and close the tailgate electrically. While traditional tailgates are manually operated, the electric option has more features and is much more convenient.

One of the significant benefits of having an electric tailgate is the convenience it offers. With just the push of a button, the tailgate can be shut or opened. This feature is particularly useful when you have your hands full or just need to get something from the trunk. Electric tailgates are also beneficial for people with physical disabilities, as they don't have to struggle to lift or close the tailgate.

Another advantage of the electric tailgate is its safety features. This means that the tailgate will not shut on someone or fall, as it is equipped with sensors that detect obstacles and reverse or stop operation.

2. How Does it Work?
The electric tailgate operates using a power-operated mechanism. It typically uses a motor that moves the arms or sets of arms that are attached to the tailgate. The motor is wired to the car's battery and controlled by a switch, smart key, or foot sensor.

There are several types of electric tailgate, including the one that uses a liftgate frame, a soft-closing mechanism, and a system that integrates an electric latch.

3. Popular Electric Tailgate Models
Several car brands have already incorporated electric tailgates into their cars. The most notable brands include Audi, Lexus, Ford, BMW, and Mercedes- Benz. The features and specifications vary from brand to brand and model to model, so it's essential to do some research on the one you are interested in.

For instance, the 2021 Lexus GX model features an electric tailgate that can be opened using a foot sensor. The tailgate can also be controlled using the remote key fob. The 2021 Mercedes-Benz GLC model also comes with an electric tailgate and can be opened or closed using a smart system and foot sensor.

4. Electric Tailgate vs. Manual
While most car owners prefer electric tailgates, some still question their benefits over a manual tailgate. While manual tailgates are cheaper, they can be challenging to operate, especially when you have your hands full of groceries or luggage. In contrast, electric tailgates save time and effort and are safer to operate because of their in-built sensors.

The electric tailgate is undoubtedly a significant convenience for car owners. It provides a range of benefits such as convenience, safety, and accessibility. As more car brands continue to incorporate electric tailgates into their vehicles, it's essential to do some research on the different types and models available. If you're looking to upgrade your vehicle in 2021, an electric tailgate should undoubtedly be one of your considerations.

If you have any questions or would like to learn more about electric tailgates, feel free to contact us at [email protected]. We would be happy to help you upgrade your car with this exciting new feature.
返信を残す
あなたのメールアドレスは公開されません。必須フィールドがマークされています。 *